Favorite Places

What are your favorite places in Graham?

We live in a beautiful community. Show us what makes it so great! Share your pictures here.

0

3

Days Remaining

Photos Added

Help spread the word. Encourage others to participate!
.. in the garden beside the Capt. White house
This is my son playing with the trains at the Children's Museum. He could spend hours there!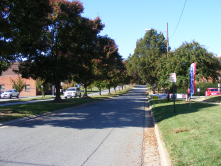 Beautiful trees and median on W Elm St, looking west from S Maple St.